About Us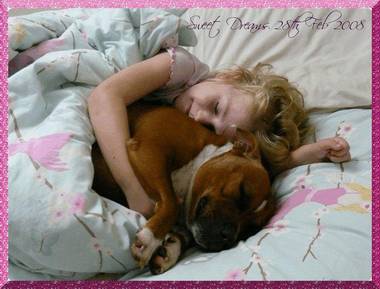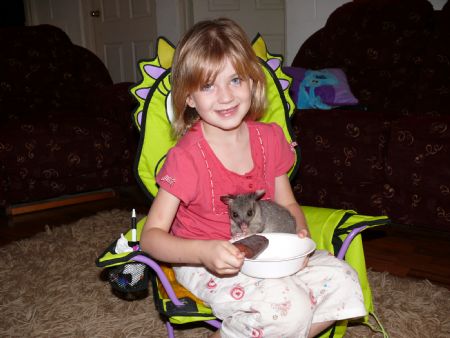 "The Staffordshire Bull Terrier - a dog often misunderstood, and mistaken for other breeds"
Our names are Andrew, Rachel, Daemon and Chloe Fidler.
We have an enormous respect for all creatures great and small and believe that all animals need understanding and love. In our household our animals are considered a valuable part of the family! They sleep inside the house, and are free to come in and out when they like. We do not agree with the thought that "a dog lives in the back yard, and thats it".

Our goal is the encouragment of type and temperament within the Staffordshire Bull Terrier. We believe there are too many people out there breeding "for profit", not the benefit of the breed and therefore we are striving (along with others) to prove "the nanny dog is still alive and well". We do not breed regularily, with our focus more on the promotion of the Breed, through showing and education. However when we do breed it is done with research and respected advise from other Breeders.


Our dogs are raised in a family environment, with a direct emphasis placed on their wellbeing - they are not "just the dog" they are a valuable part of our family.

As mentioned dogs ARE shown and ARE consistant winners; although as exciting and important this is, it really is just the icing on the cake for us. At the end of the day, win or lose we love them completely anyway (as it should be)!




Dekadance is proud to say that all our Staffys's are tested for L2 HGA and HC and are all certified "Clear" of both. Certificates can be provided on request.


Along with our love of our animals came the passion to ensure they were not only cared for on the outside but on the inside also - we a firm believers that animals need a diet that is tailored to suit them (and not us humans). Over the years we have maintained that along with fresh meat and raw bones, we only feed kibble that is natural in colour, preservative free and high in the nutrients that they need.

We are proud to offer BlackHawk Premium Dog food to the NT - please see our page.



Please contact us at anytime, we are more than happy to answer any questions/queries and if we cant help we will put you onto other dedicated animal lovers who can!